Finding Paleo-friendly bread at the grocery store can be tough. And baking it can be tricky too. Without wheat flour, it can be challenging to make Paleo bread that matches a traditional loaf in texture and taste. But it's a task that many Paleo food bloggers have set out to tackle. And many have succeeded!
Today we're rounding up some of the best Paleo bread recipes you can make at home. Enjoy sandwich bread, bagels, and even a French baguette. And to make baking even easier, these recipes don't require kneading or a bread maker. Plus, all but one are yeast free!
50 minutes | 9 steps | 9 ingredients
Easy to make and soft on the inside, this Paleo bread is perfect for sandwiches. The recipe uses almond flour as a base, along with a little tapioca flour. Ground chia and poppyseeds are also added for flavor and texture. The loaf is soft, flavorful, and ready to slice in less than an hour! It's also freezable, so you can make a multiple batches and save some for later.
See recipe at cottercrunch.com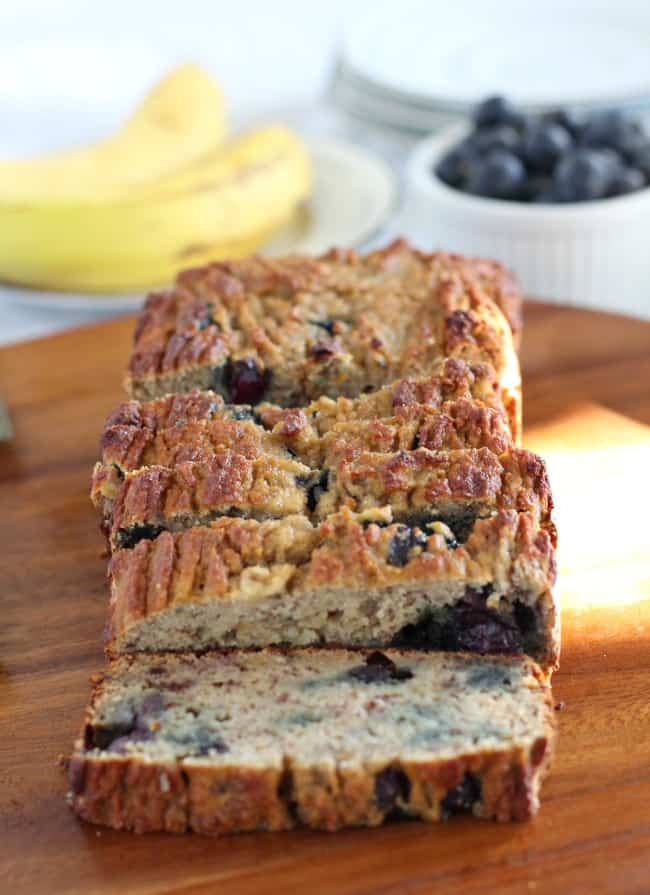 1 hour 15 minutes | 7 steps | 10 ingredients
This nut-free Paleo bread is perfect for breakfast or snack time. Slice into this banana and blueberry loaf for a soft, dense, and fruity treat. The mashed bananas in the batter help keep the loaf super moist. While the blueberries add some sweetness. This Paleo bread is nut-free and uses coconut flour as the base.
See recipe at paleorunningmomma.com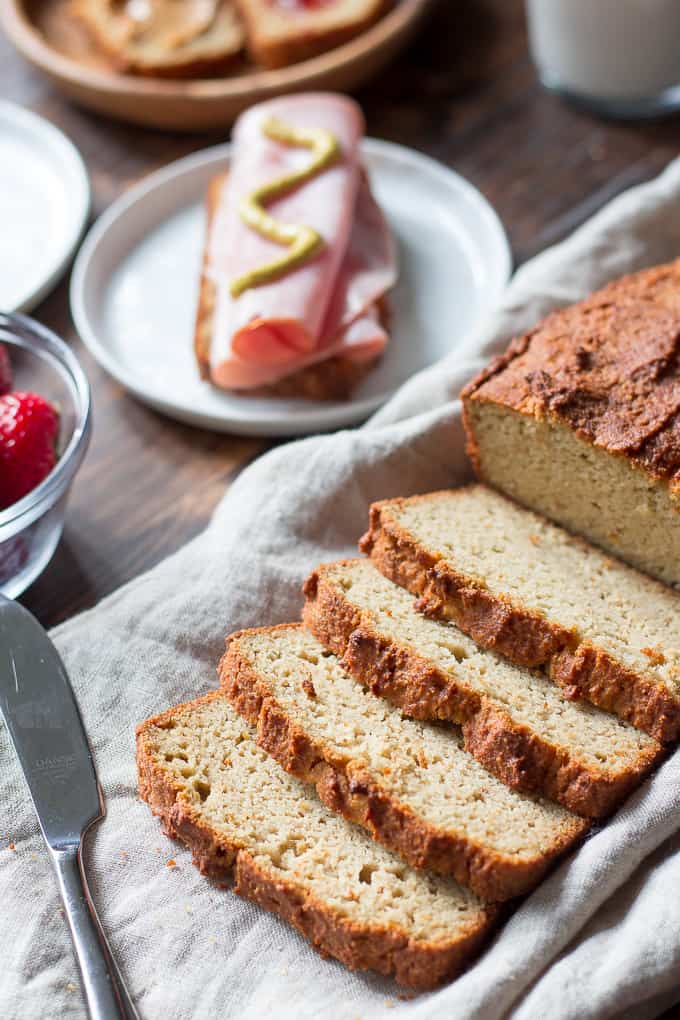 1 hour 15 minutes | 7 steps | 9 ingredients
Bake a loaf with this Paleo bread recipe and use the slices for sandwiches, toast, or an afternoon snack. This recipe is moist, flavorful, and super versatile. It's also incredibly easy to make. Requiring just 15 minutes of prep time if you already have pre-baked sweet potatoes. As for the flavor, the sweet potatoes add a light sweetness and keep the loaf moist and soft.
See recipe at paleorunningmomma.com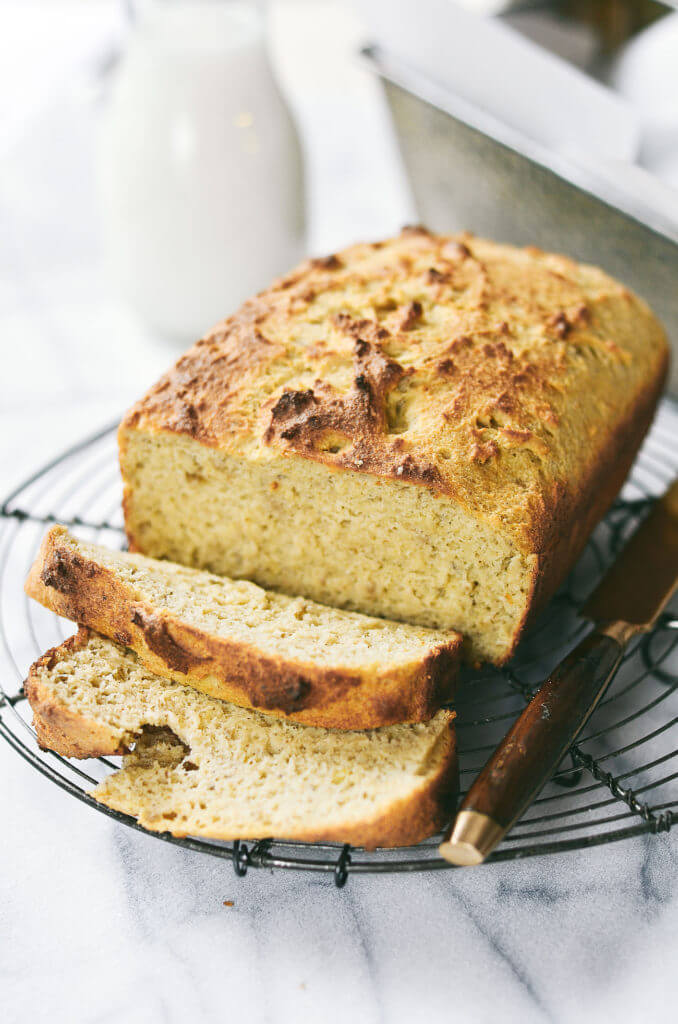 35 minutes | 3 steps | 6 ingredients
5 minutes of prep time is all you need before putting this Paleo bread in the oven. No yeast, kneading, or bread maker required! Simply mix almond flour with psyllium husk powder, eggs, applesauce, and oil. You can use a hand mixer or just your hands! Add the batter to your bread pan and bake for 30 minutes. This Paleo bread comes out soft in the middle with a crispy crust on the outside. It's perfect for sandwiches and toast!
See recipe at paleoglutenfree.com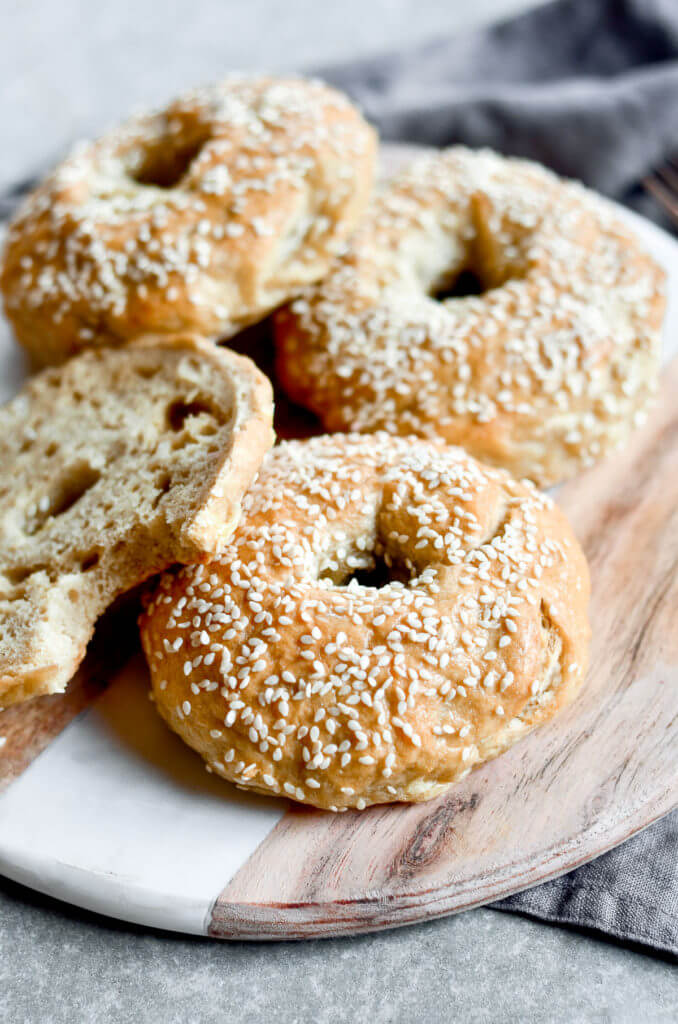 45 minutes | 8 steps | 5 ingredients
Bagels on the Paleo diet?? Oh yeah. If you've been craving a bagel, then whip up this recipe. The Paleo bagels come out soft, light in flavor, and slightly chewy. And they crisp up perfectly in the toaster. This recipe is also completely nut-free. No almond or cashew flours here! Use a blend of cassava and arrowroot flours and you'll find that these bagels turn out just like the real thing.
See recipe at paleoglutenfree.com
45 minutes | 9 steps | 9 ingredients | Contains yeast
This Paleo French bread is as close to the "real thing" as you're going to get. It has a wonderfully crunchy crust. And a light and airy inside. Perfect with jam and butter, or oil and vinegar. This Paleo bread uses a blend of non-grain flours, as well as two yeast packets to help with the rise. Don't worry though, you won't have to prove the dough or knead it at all!
See recipe at healthstartsinthekitchen.com
1 hour | 5 steps | 10 ingredients
This recipe is perfect for breakfast with a cup of coffee or tea. It's dense yet airy at the same time. And it's perfectly spiced with cinnamon, ginger, cardamom, and nutmeg. Raw cashews are used to make up the bulk of the flour, and no other type of flour is required. Give this recipe a go and enjoy a slice on a cold winter's day!
See recipe at colorfuleats.com
1 hour 20 minutes | 4 steps | 11 ingredients
Chestnut flour is the star of this Paleo bread loaf. Traditionally used in Italy for baking, the flour gives the bread a slightly sweet and spicy flavor. When mixed with almond flour and a little psyllium husk powder, the loaf comes out dense and hearty. But it still has a nice rise. It's also lightly spiced with cinnamon, nutmeg, and cardamom. Use this bread for a rustic looking sandwich. Or feel free to toast a slice and smother it with fruit preserves!
See recipe at colorfuleats.com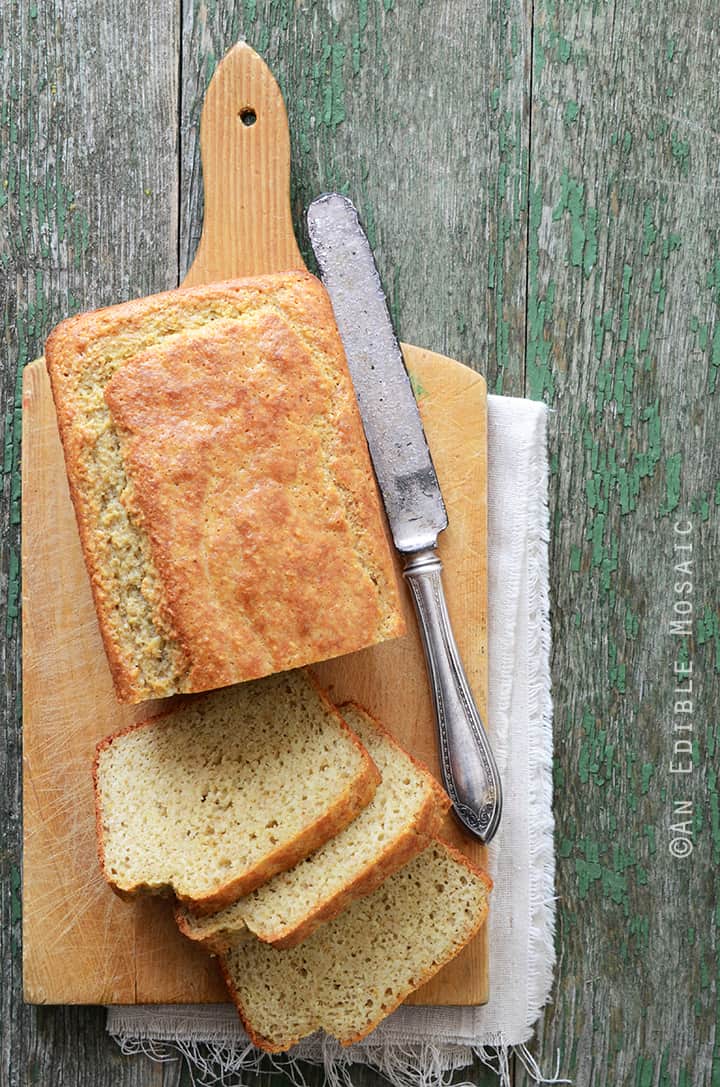 1 hour | 6 steps | 8 ingredients
Want a basic loaf for sandwiches? This Paleo bread recipe is the way to go. It slices easily and it's sturdy enough to hold a sandwich together. It's made with almond flour, arrowroot starch, tapioca starch, golden flaxseed meal and a few other ingredients. There's a slight nutty flavor from the almond flour and a yummy richness from the eggs. Plus, it can be made in only 40 minutes!
See recipe at anediblemosaic.com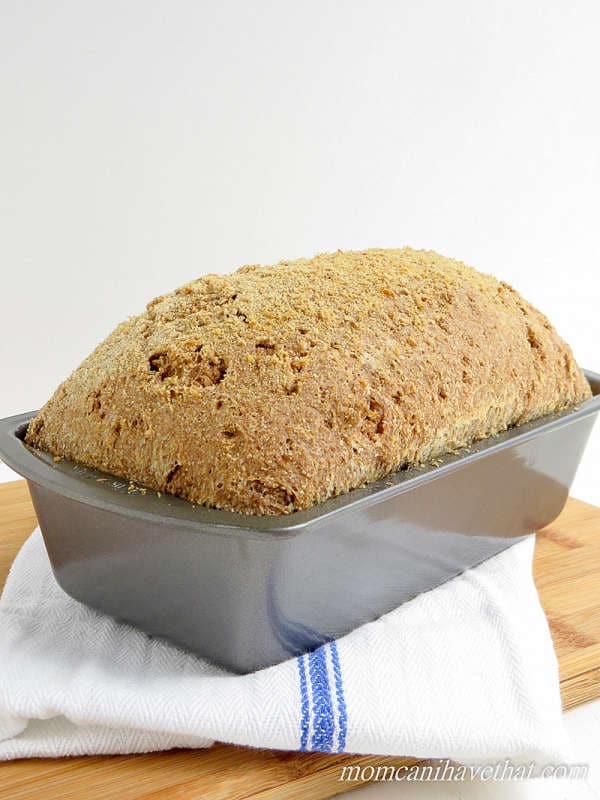 1 hour 40 minutes | 9 steps | 5 ingredients
If you've been looking for Paleo sourdough bread, then here you go. The secret is psyllium husk powder which helps to hold the bread together and give it a great rise. This recipe is difficult to master however, and requires precise measurements and patience. The ingredients are temperamental and you might need several tries to perfect it. It's worth it though!
See recipe at lowcarbmaven.com
1 hour 5 minutes | 9 steps | 7 ingredients
Coconut, arrowroot, and flaxseed flours work together to create a "honey-wheat" Paleo bread in this recipe. Apart from its honey flavor, the loaf has a soft and chewy texture with a light crust. Have a loaf ready in just over an hour. Then, use it to make sandwiches or toast for breakfast!
See recipe at mynaturalfamily.com